We are the Business Post Group
The Business Post Group serves and builds communities. We are a digital services company and a family of brands comprised of media, data and SAAS enterprises.  
In print, video, voice, online and events, we exist to inform, engage, entertain, serve, facilitate trade and contribute to the greater good.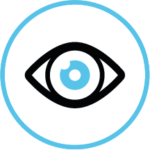 Our Vision
We strive to be a challenger brand delivering premium, trusted and unique journalism while offering innovative commercial solutions. We seek to be a dynamic, flexible, high-end, tech-smart business focused on media, events, data, software and services.
Most of all, we are a people business. Our greatest motivation is working with people, for people.
Our vision is to be the go-to brand in Ireland and for our global diaspora that are interested in business, politics and current affairs.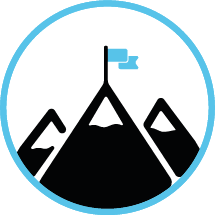 Our Purpose
Our History
Irish Tatler and Food & Wine trace their origins back to 1880 and 1985 respectively. The Sunday Business Post was founded in 1989 and iQuest was founded in 1995.
Then in 2018, Enda O'Coineen, with Colm O'Reilly formed the Business Post Group. Since then growth has come organically and through acquisition.
Today the Business Post Group has developed into a strong portfolio of companies with iconic brands and has developed an outstanding track record in the events and experiences sector.
Our Strategy
Central to our strategy is leveraging Data and AI built around a dynamic vision and plan. Whilst the global pandemic has been extremely challenging for us all, we feel we have made the current situation work to our advantage. It has dramatically accelerated our digital growth as an enterprise with global ambitions.
As the only Irish owned and Irish controlled Sunday broadsheet news title, we're proud that our editorial cornerstone is and always has been trusted, respected, independent and high-quality journalism delivered to our subscribers on multiple platforms.
We are also the only Irish privately owned national media company that is not a Trust or in state hands.
Through all our products and services, we are committed to constant reinvention and providing innovative experiences, valuable insights, key learnings, commercial solutions and unique business services both locally and globally.
In support of this, we have formed a number of LABS partnerships in multiple key areas that share the same entrepreneurial ideas and strategic vision as ourselves.
We employ and work with an array of creative, entrepreneurial and innovative people and seek to achieve and maintain high standards across the sector.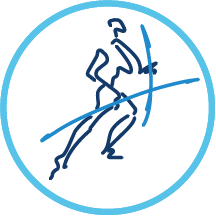 Our Logo
Our group logo is derived from Kilcullen – Cu-Culann – the boy who killed Culann's fierce guard dog in self-defence.
The boy went on to become a famous warrior from Celtic mythology and no heroic feat was too great a challenge.
He was said to be of high standing and moral character. His shield in one hand defended against all comers, and in the other hand, his spear was ready for battle when and if necessary!